ABOUT THE ARTIST
Cindy Romeo has a Bachelors Degree in Fine Arts and was a 1986 graduate of the Mason Gross School of the Arts at Rutgers State University in New Brunswick, New Jersey. Cindy has been creating professional works for fourteen years and her work has been shown throughout Middlesex County.
Cindy has an overwhelming love for animals. Cindy has a unique ability to bring pets to life on paper. She captures the distinguished personality and character of the pet in every drawing. Her portraits emanate a lifelike spirit and bring the pet's character to life.
Cindy considers her talent a gift from God and gives Him priority in her life. In combining her rich talents with her love for animals, sketchApet.net was born. Many people's hearts have been touched by her work. Many call her work "blessed." Cindy's beautiful, living pet portraits will also touch your heart and bless you.
Cindy prefers using color pencil over other media because of the great definition and detail it yields.
Please feel free to visit the gallery where you can see some of Cindy's work.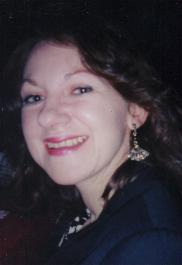 Cindy Romeo, Artist

Cindy feeds some of her neighborhood's homeless cats on an almost daily basis outside her home. She is unable to adopt any of them due to allergy problems but she doesn't let that stop her from providing a healthy meal to a feline friend. In fact, cat food is always on her shopping list!